Restorative Dentistry
Composite Fillings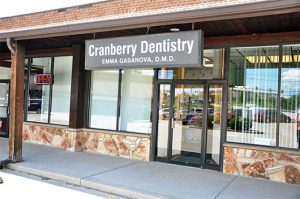 For years, amalgam (mercury and an alloy powder of silver, cooper, tin and zinc) was the only available option for filling teeth. Through advancing dental technology, dentists today are able to offer composite resins fillers to create a more natural looking smile. Formulated to resemble the color you your natural tooth, composite resign fillings provide for a more aesthetic restoration. Dr. Emma will be able to blend a shade of a composite filling that will nearly match your other teeth. Composite fillings are ideal for small-to-mid-sized cavities or cavities that are highly visible in the front of the mouth or at the gum line. At Cranberry Dentistry we are happy to talk with you about all of your options and provide you the best treatment plan to fit your needs.
Dentures
Tooth loss can be more than just a blow to your self-esteem; it can also make eating and drinking uncomfortable. Our goal at Cranberry Dentistry is provide you with partial dentures that will function and feel like your own teeth.
We recognize that no two patients are alike, so when you meet with Dr. Emma, she will take the time to evaluate the state of your teen and develop a treatment plan specifically for you.
Experiencing a broken or damaged denture is more than just inconvenient; it can bring your normal routine to a halt, be uncomfortable and embarrassing. When you need denture repair service, we aim to provide prompt, professional denture repair services that allow you to resume your busy schedule, enjoy your favorite foods once again and to share your bright beautiful smile with everyone.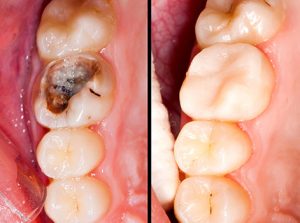 Crowns & Bridges
A crown (or cap) is covering that encased the entire tooth surface restoring it to its original she and size. A crown protects and strengthens the tooth structure that otherwise could not be restored with fillings or other dental restoration.
Broken or fractured teeth
Cosmetic enhancement
Decayed teeth
Fractured filling
Large filling
Tooth that has had a root canal
Restore implants