New Patients
Office Policies
If you have any questions about our office policies, please call out office during business hours.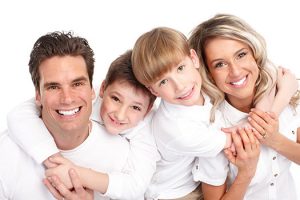 Appointments
If you are a new patient, please print and complete the Dental Registration and History and HIPPA forms found on the New Patient tab on our website. For your first appointment we request that you plan to arrive approximately 30 minutes prior to your scheduled appointment. If you are an existing patient we ask that you arrive at least 15 minutes before your scheduled appointment.
Insurance
We accept most insurance plans. Our office will be happy to submit claims to your insurance company. PLEASE be sure that we accept your plan by reviewing your policy and contact the insurance company for verification. Due to Healthcare Reform changes, please read all of the fine print to review what dental procedures are covered under your policy.
Cancellations
We strive to provide excellent dental care to you and all of our patients. We appreciate your help in keeping our office and schedule running efficiently. Please know that when an appointment is scheduled, that time has been set aside just for you, so that we have the right amount of time for your procedure.IF you are unable to keep your appointed time, we request a 24 hour notification for cancellation. We understand that illness and other problems can occur. Your first missed or cancelled appointment will not be charged. In the event of a second missed or cancelled appointment with less than 24 hour notice a $25 cancellation fee will be billed.